Hotels and more in Phu Quoc Island
Our top picks
Lowest price first
Nearest to
Best reviewed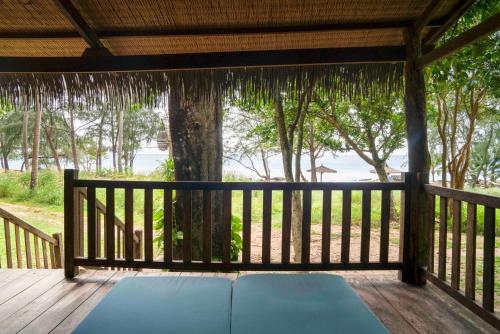 See all
Mango Bay Resort
Ong Lang,Phu Quoc Island - View on map
"phu quoc island was a last minute addition to our trip, and we're so glad we chose mango bay as our tropical island escape! set around a small cove near ong lang beach, mango bay is about 8km from the airport and is accessed from a dusty road through a mango orchard. mango bay is an ecofriendly resort, using solar panels and organic/recycled building materials throughout their facilities. the veranda bungalow we stayed in was perfect: clean, basic bathroom, comfortable bed, and a deck overlooking the water. there was no a/c but fans that kept us cool at night. service at mango bay was 5-star, with staff going above and beyond to ensure you had a pleasant stay. for example, when you first arrive, the resort manager gives you a brief orientation about their facilities while you sip on complimentary fresh juice, and use a scented towlette to freshen yourself. another perk, each room comes with a straw bag with 2 beach towels and complimentary sunscreen, which was a really nice touch. finally, rooms are checked twice-a-day: in the morning to make your bed and replenish towels, and at night to setup the mosquito net around your bed and burn citronella coils for added comfort. this is the type of service you will expect at mango bay. food at the restaurant was some of the best we had in vietnam, with plenty of choices and even a separate vegetarian menu. prices are not cheap, but considering the portions, service, and quality, i'd say it was reasonable. now, for the beach... our main goal at phu quoc was to bum it on the beach all day and that's exactly what we did! imagine your own private cove, swimming in warm, crystal blue water, or sipping on a cocktail while lounging on one of the many cabanas dotted around the beach. we must have lost track of time because next thing you know, we witnessed an epic sunset over the gorgeous gulf of thailand. if you're looking to get away from the crowds, and an isolated beach vibe is what you're looking for, mango bay is for you!"
Show more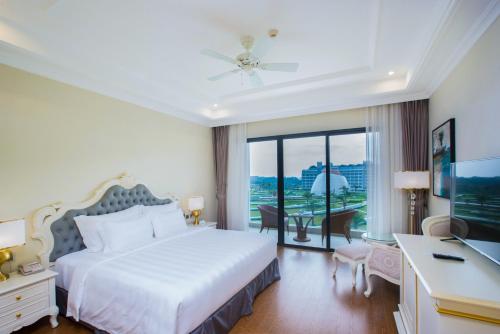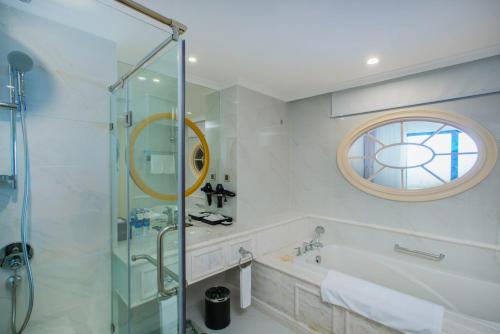 See all
Vinoasis Phu Quoc (Unlimited Access to Water Park)
Ganh Dau,Phu Quoc Island - View on map
"Vingroup does a magnificent job. Feels like a city within Phu Quoc. It has many activities and things to do to keep you in the area. I booked a suite that was beautiful. 85sqm king suite. Details of the entire room was marvelous. High quality furniture and down to the amenities. Felt like i was in a US 5* hotel. Please check it out. "
Show more
Avg price per night
$ 158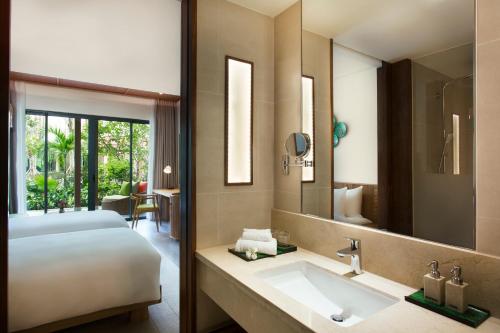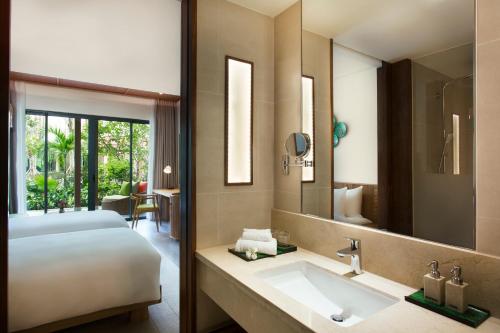 See all
Dusit Princess Moonrise Beach Resort
Cua Lap,Phu Quoc Island - View on map
"Without doubt, this is one of the top favorite hotels to stay in Phu Quoc island ever. Upon arrival, we were warmly welcomed by all the staffs. The staffs were extremely friendly and the restaurant is very flexible. We had two awesome nights here and felt very relaxed which obviously added up to our experience. The room were super clean and we surprisingly received good night greetings with the lovely cakes every evening here. The pool is great and the view is awesome. Would definitely come back here soon!"
Show more
See all
The Shells Resort & Spa - Phu Quoc
Ong Lang,Phu Quoc Island - View on map
"It is indeed a very good resort with large space covered by lots of trees, spacious room with awesome furniture and good customer service. Room rate is quite reasonable given it is a 5-star resort. The location is also good to as it is located 5 km around Duong Dong town where visitors can find a variety of restaurants and access to Phu Quoc Night Market. The Shells Resort and Spa is worth a visit when you have chance to visit Phu Quoc Island. "
Show more
Avg price per night
$ 124
See all
Salinda Resort Phu Quoc Island
Cua Lap,Phu Quoc Island - View on map
"There is something very special about Salinda Resort. The staffs are warm, friendly, sincere, attentive and helpful. My husband and I stayed there for 3 nights at the Garden Villa. The room is big, clean, comfortable bed and nice warm layout making it relaxing even though there is construction going on next to the resort. The noise didn't affect our stay there. The resort maintains the grounds very well. Beautiful gardens and not forgetting the relaxing pool. NIce cocktails at the poolside bar. The sunset at the beach of the resort is something spectacular and not to be missed. So relaxed with the sounds of the waves at the beach and see the lovely sky. Bring your camera and take pictures of the breathtaking sunset. The breakfast buffet is delicious and good variety. Staffs are super efficient and attentive. Courteous and speak English. We truly enjoyed our stay at Salinda Resort. We want to compliment staffs Ms Ngoc at the restaurants for her good recommendation in helping us to select delicious dishes from the menu. Ms Hong, the Guest Experience Manager for her kind concern and attention when I hurt my right leg (I'm ok now. Thanks for the ice packed in the towel) and the cheerful front desk Ms Lap for suggestions made to our day tour. Not forgetting the delicious Crab House, a place not to miss if you are in Phu Quoc. Crabs there are awesome and delicious. Overall, Salinda Resort has exceeded our 5 star expectation. The staffs play a great role in making our stay such a lovely and memorable one. Thank you and we will be back if we come to Phu Quoc again. Thumbs up Salinda Resort !"
Show more
Avg price per night
$ 153
Discover the neighborhoods of Phu Quoc Island
---