4-star hotels in Utah
---
The pillows were horrible to sleep on. Don't offer parking and not tell someone you have to pay for it when they leave.
---
Easy self parking, easy walking distance to everything you need.
---
Pros the rooms and hotel was new and up to date, great friendly staff, great location with view Cons: beds weren't very soft and had to pay $20 a night for parking
---
My check in process was fast & friendly. We were also given an upgrade with my starwood membership, which gave us access to the club lounge. The location of the hotel was super convenient, lots of restaurants, shops, bars and the mall was within walking distance even in the middle of winter.
---
The hotel is very nice. They were very accomadating. We needed an extra room at the last minute and they matched actually beat the price we had booked the rooms for. Some of the staff was a little short but other than that the rooms are super nice and very clean. The staff is good about making recomendations for food and giving you directions. Over all great expe...
---
Pros: The hotel is close to restaurants and stores. Cons: The room we were in was right next to another building and our view was of the other building. The hotel room had a list of items in the room and the cost of each item. My husband and I went through the list to make sure everything was there to avoid getting charged an outrageous price for any of the items....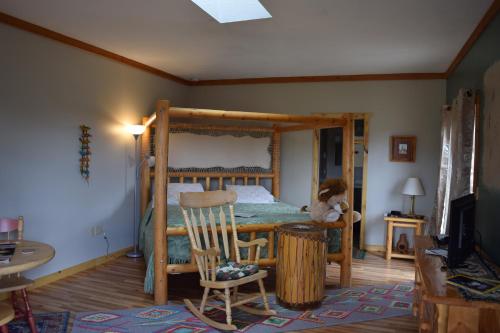 ---
The room was clean, the shower was hot, and the bed was comfortable. It was what I'd expect from a motel. Yes, the owner has rules that are slightly ridiculous, and NO, breakfast is not provided.
---
We were four couples traveling from Glenwood Springs, Colorado to Las Vegas for the Route 91 Music Festival and I stumbled across the DeLano Motel online. The reviews and ratings from other guests are what enticed me to book here. We did not check in until after midnight & only needed the rooms for a short rest and Ray (not sure if he is the owner/manager) was more t...
---
At the end of Main Street this is an ideal location as it is quiet yet just a short walk to the shops, Temple Square and just a little further is the State Capital. Beautiful gardens and clean large room. Free underground parking and wifi also a bonus in a city. Superb stay.
---
5-star hotels in Utah
---
Great location for ski in ski out, it's a green run outside of the hotel. Jacuzzi was great, and they have complimentary hot chocolate every afternoon.
---
Classy, discreet, perfect! Just one of those hotels like Grand Dolder in Zurich or Alfonso XIII in Sevilla. You just dont want to leave. Spend the extra dollar and stay at an hotel that knows how to attend to the guests!
---
More about Utah
Can't decide how to spend your time in United States? Start with a trip to the State of Utah. Agoda.com offers a superb selection of top quality hotels to meet your accommodation needs and requirements. With 107 cities and some of the country's most popular tourist attractions, Utah offers plenty to do and see. Getting around Utah is easy with the State's major airports as access points to major cities. More travelers are choosing Agoda.com to book accommodation in Utah, with over 170,000 hotels worldwide.