10 best hotels in Puerto Princesa
Our top picks
Lowest price first
Nearest to
Best reviewed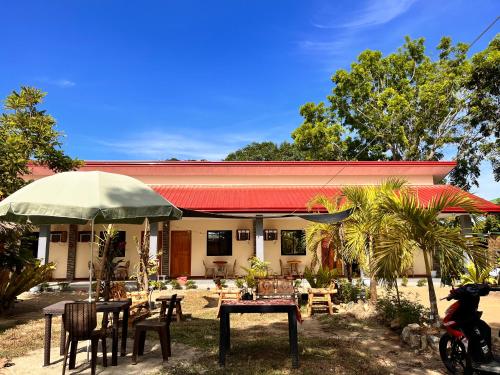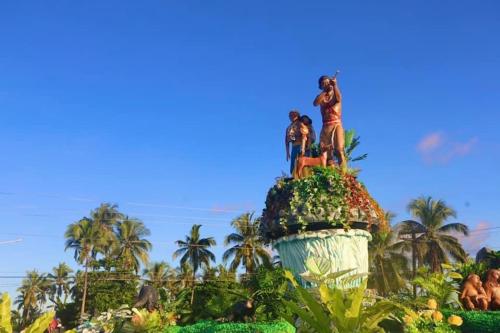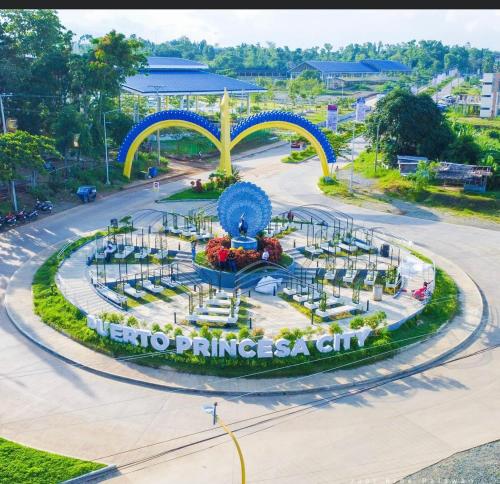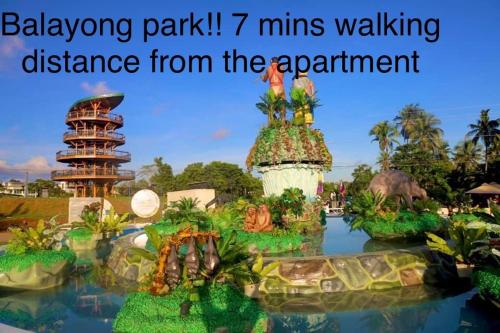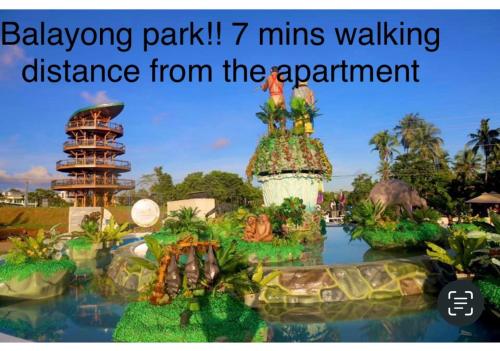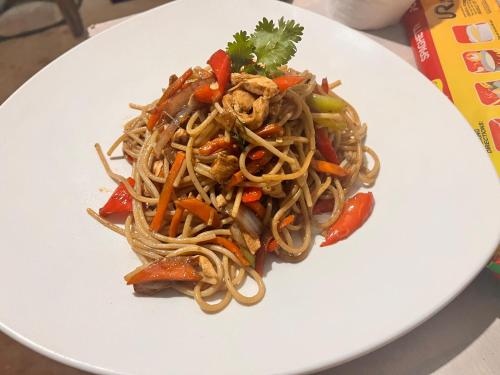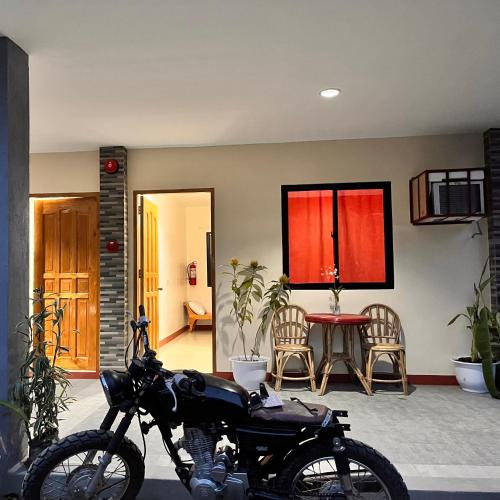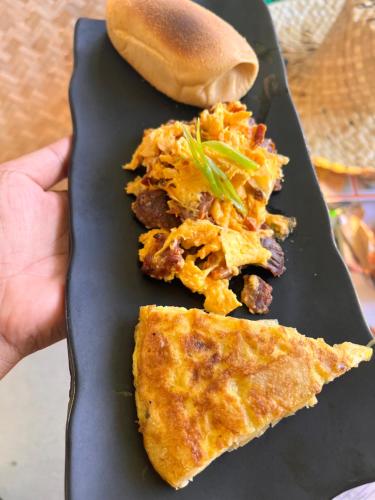 See all
La casa aitor
Puerto Princesa,Puerto Princesa - View on map
Pets allowed
Car park
Free Wi-Fi in all rooms!
BBQ facilities
Bar
Laundry service
Restaurants
Room service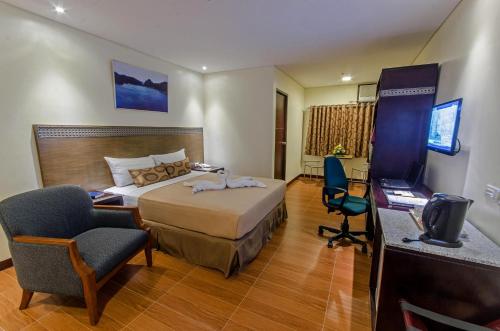 See all
Fersal Hotel Puerto Princesa
Puerto Princesa,Puerto Princesa - View on map
Airport transfer
Car park
Shuttle service
Free Wi-Fi in all rooms!
Fitness center
Sauna
Front desk [24-hour]
Luggage storage
"We had to end our trip a little unexpected in Puerto Princesa due to some problems in San Vincente. And this hotel was perfect for that! A big room with very comfortable beds. Very good shower and the warm water worked perfectly. Very clean and they changed towels, bedding and everything every day! The service and staff was very nice and helpful. Our friend that traveled with us had to stay only two nights in Puerto Princesa and even though we arrived very late it was no problem for him to stay in our room for 2 night so they were helpful. Also good location, close to everything and very close to airport! Great stay! "
Show more
See all
Grandmas House Homestay
Puerto Princesa,Puerto Princesa - View on map
Car park
BBQ grill
Kitchen
Cleaned following Agoda or health guidelines
Hand sanitizer and soap provided
Cleaning supplies provided for guests
Kitchen basics (cookware, oils, condiments)
Dishes and dining utensils
"The owner is accommodating and friendly, she even let me stay for awhile since there is no booking yet."
See all
Hibiscus Garden Inn
Puerto Princesa,Puerto Princesa - View on map
Car park
Free Wi-Fi in all rooms!
Front desk [24-hour]
Luggage storage
Swimming pool [indoor]
Shops
Coffee shop
Bar
"There were often power outage in this part of the town, the best thing about HGI is that they have their own generator, so power will resume within seconds. I liked the garden, the hammock and the relaxing vibes at the inn. The staff lit up mosquito coils around the place at night to keep away the mozzies. I had the intention of booking the Underground River tour with the inn, unfortunately I forgot to inform them in advance and for this particular tour we need advance booking. With only one day in Puerto Princesa, I was not able to do the tour, so travelers who wish to do this day tour do take note. The staff helped us to do a dinner booking with Kalui, and they were always available if we need directions to other places in the city. The security guard on duty at night was also very friendly. The only thing I did not like too much about the room was the yellow lighting complete with orange painted walls. Somehow, it made the room less cozy and comfortable than it should be. It should be better if the lights or the walls were white and bright. The room and bathroom is very spacious for a inn and I liked that the temperature of the hot shower. "
Show more
See all
Elysian Nook 2
Puerto Princesa,Puerto Princesa - View on map
Car park
Kitchen
Wheelchair accessible
"I had a hard time retrieving the email I used in this booking as I mistyped it. Instead of gmail.com, I key in gmail.clm thus I wasn't able to received any email confirmation from Agoda. I have tried accessing all my emails with no luck and ended up contacting Agoda chat support. I was unlucky with my first agent as she disconnected the chat so I had to do it again. Glad to be routed to Anum who helped me ammend my issue. He rectify it by changing the email directly from their database. Side note: Agoda, thank you for considering this mistake. I will make sure to be more vigilant next time. The reason why I have to go extra mile to recover my bookings is mainly because I wanted to give credit to the host of this accomodation. The place is very worth every peny you spend. Location is perfect if you want a chillax vibes. The unit is very clean, fully furnished and everything is well provided. The host are very accomodating they even offered us a City tour with a very reasonable price. Promise! You wont regret booking Elysian Nook. You'll get what you've paid for. "
Show more
See all
Palawan Uno Hotel
Puerto Princesa,Puerto Princesa - View on map
Airport transfer
Car park
Shuttle service
Free Wi-Fi in all rooms!
Swimming pool [indoor]
Fitness center
Front desk [24-hour]
Check-in/out [express]
"We stayed here during our trip to Puerto Princesa. Upon arriving at the airport, we were greeted by our shuttle driver, who took us to the hotel. Upon check-in we were greeted by very friendly staff, who advised that our room had been upgraded to the Superior Double. Unfortunately we received a room with 2 Single Beds and were lucky enough to squeeze into the one bed so we could sleep next to each other. Also our room had a small bar fridge in our room, which didn't seem to work. The swimming pool was good and staff were on hand to provide towels. The daily buffet breakfast menu was different each day which was great. The hotel is located only a short walk or if lazy a trike into Puerto Princesa or the Robinson Mall. It looks like they are building a new Terminal at the airport, which is on opposite side of the current one, which will make this hotel even more accessible from the airport"
Show more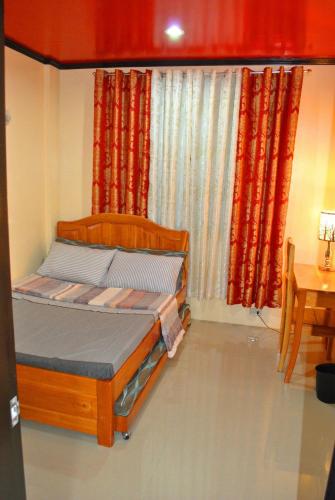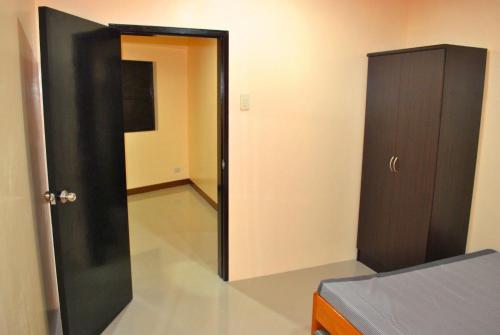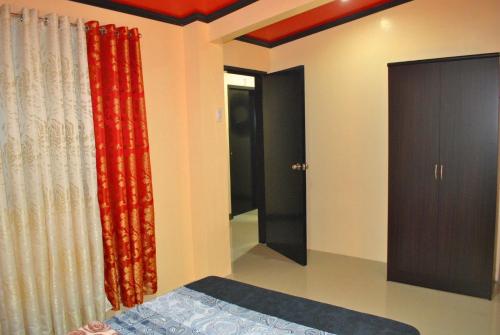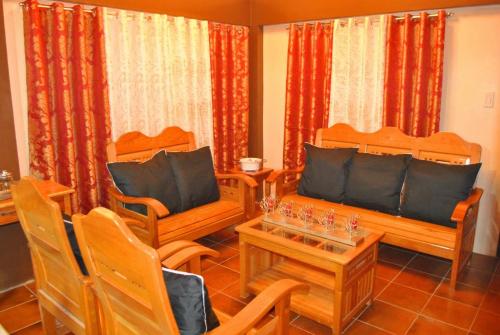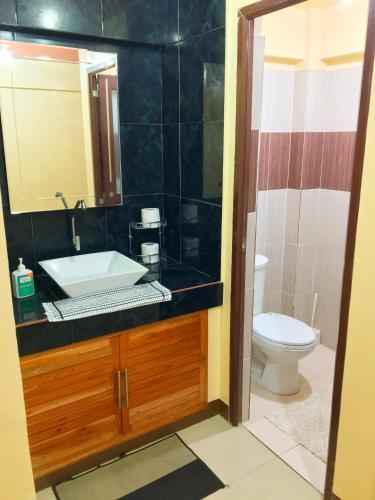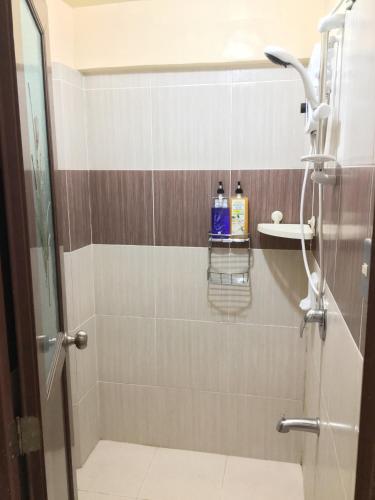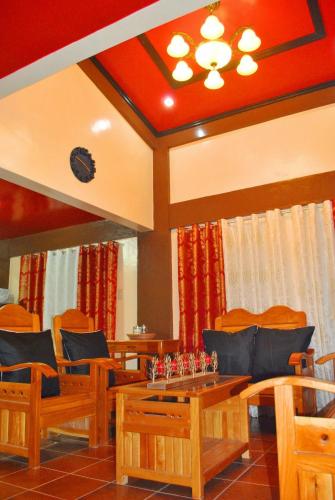 See all
See all
OYO 554 Dads Bayview Pension
Puerto Princesa,Puerto Princesa - View on map
Car park
Free Wi-Fi in all rooms!
Front desk [24-hour]
Contactless check-in/out
Room service [24-hour]
Restaurants
Wi-Fi in public areas
Smoking area
"Well, money wise it was for me the best hotel accommodation I ever had. Was not pricey at all. It has complete facilities. Good wi-fi. Very hospitable staff and the location is very much likely one of the most accessible. Very near on most of the establishment in Puerto Princesa City, Palawan. The food was nice, but maybe they could let the visitors buy their own food from the public market and they will just cook it for them then that would be a five star experience. Where guests can choose what to eat and probably will have the chance to eat those that are the local delicacies. "
Show more
See all
Grande Vista Hotel
Puerto Princesa,Puerto Princesa - View on map
Airport transfer
Car park
Shuttle service
Free Wi-Fi in all rooms!
Front desk [24-hour]
Luggage storage
Swimming pool [indoor]
Room service [24-hour]
"Since I checked-in very late (around past-11 PM), I asked to have late check-out at 2PM and the staff approved my request with no additional charge (you will notice that other properties in Puerto Princesa will be inconsiderate and will strictly implement their late check out policy with additional charge even when you checked-in very late). Thank you for being very considerate, Grande Vista Hotel! As always, room was clean, food was great and staff are very accommodating. Wifi connection improves a lot. Keep up the great job!"
Show more
See all
Daluyon Beach and Mountain Resort
Puerto Princesa,Puerto Princesa - View on map
Airport transfer
Car park
Check-in/out [express]
BBQ facilities
Fitness center
Spa
Luggage storage
Breakfast [free]
"How was your stay at the Daluyon Beach and Mountain Resort? Max. 2000 characters. (0) We stayed at the hotel from March 08-15. The best hotel hotel in Sabang. We hired the hotel airport transfer to be picked up from a Puerto Princesa Hotel to Daluyon and hotel to airport at a fee of 3000 peso/ride. This was a reasonable price. We were greeted with a friendly smile from concierge to reception staff. They were always smiling. The food are great. Breakfast buffet - a lot of selection. It would be nice to see a lunch menu (with smaller portions). Dinner menu is great - variety of menu selection. The alcohol/non alcoholic beverages are amazing - reasonable price. They promote monthly drinks and portions of money are donated to a good cause (school feeding program). Beach is great - fine sand, quiet, you can relax at peace. Pool - the pool is a bit rough. I got scrape a couple of times while swimming, getting in and out of the pool. It would be nice if they put tiles in. The pool boy wasn't doing his job. There were a bunch of leaves still on the ground from days before. He is not sweeping. We were there for 7 days and we noticed the he naps a lot and do less work. He will sweep when a manager/supervisor is present to show that he is working. Leaves in the pool from yesterday. I think the pool should be cleaned constantly. It's awful to see when employees are working hard and you see 1 who does nothing. Other than that everything was good. Tipping - their tipping is centralized. I think it's great to promote team work. However, managers/supervisors need to pay attention to staff and make sure that everyone are treated the same and work hard as everyone. Again - the staff are amazing!! Great food and beach is peaceful and relaxing. The best hotel in Sabang. "
Show more
Avg price per night
$ 130
Discover the neighborhoods of Puerto Princesa
---
5-star hotels in Puerto Princesa
---
Staff so professional...housekeeping so meticulous to detail with cleanliness of room. Nothing was too much trouble. Resort is amazing with so much to do. Prices and choice of meals priced very reasonably for such a fantastic hotel. By the far the best hotel in Puerto Princesa so if you're looking at this hotel ,book it... you won't be dissapointed. It was our honeym...
---
Wonderful stay, very secure and the employees were very helpful. The room was quaint and even had a little sunroom outside of it. The owner (Ben) was very attentive and made sure my stay was comfortable. The Main Street is a few minute walk away, which makes this place a bit quieter but still convenient. Would stay again if I return to Puerto Princesa!
---
The room was clean with a kitchen! But we didn't have water in the morning!!! We had to take a tricycle everywhere, there was nothing near by.
---
More about Puerto Princesa
Puerto Princesa is one of Palawan's many neighborhoods travelers like to visit. It is renowned for its many sought-after attractions including Salvacion River, Salvacion Viewdeck, Starfish Island. Providing warmth and comfort, Puerto Princesa makes for a relaxing holiday destination after a long week of working.

For the best accommodations in town and the lowest prices to match, look no further than Agoda.com. Ranging from the friendly Hill Myna Beach Cottage to the comfy Princesa Garden Island Resort and Spa, Agoda.com offers a wide variety of accommodations to fit all your needs. Find the best bargains on hotels in Puerto Princesa by inputting your dates of stay in the search box.