10 best hotels near Rancho Palos Verdes Golf Course
Our top picks
Lowest price first
Nearest to
Best reviewed
See all
OYO 150 Davao Airport View Hotel Vaccinated Staff
Buhangin,Rancho Palos Verdes Golf Course - View on map
"Without doubt one of the favorite hotels I stayed during my time in Davao! Upon arrival i warmly welcomed by the staff and general manager, The staff was extremely friendly. Excellent car parking with lots of space Big room and spacious Located near to the Airport Nice quiet room, modern bathroom, strong fast Wi-Fi, and VERY polite & helpful staff. Note, this is not a 4/5-star hotel or so, but the atmosphere is so special that it really felt like home to me. A true sample of excellent hospitality!"
Show more
See all
Sotogrande Davao Hotel
Ma-a,Rancho Palos Verdes Golf Course - View on map
"I also want to commend the helpful staff."
See all
See all
Kampotel Davao
Buhangin,Rancho Palos Verdes Golf Course - View on map
"Clean and comfortable place to stay and very close to the airport."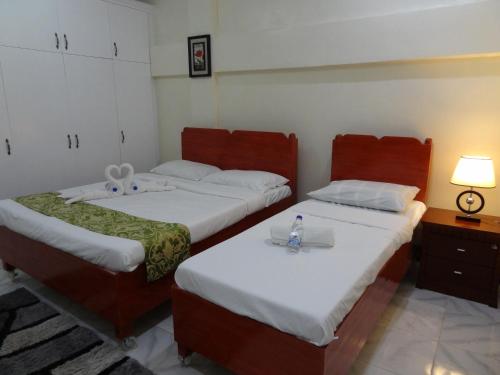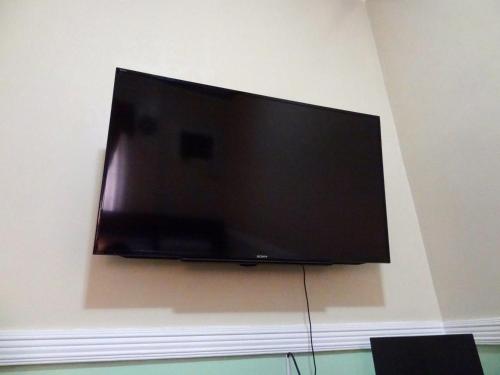 See all
The Executive Villa Inn & Suites
Buhangin,Rancho Palos Verdes Golf Course - View on map
"Had this hotel booked online for a night. i was with my wife, daughter and 3 nieces, so had to book 2 rooms. one for us and a family room for the girls (3 adults and 1 teenager). Hotel is really super nice considering its room rates. Not really that fancy but very comfy. Hotel staffs are all commendable. they're all very courteous and attend to your needs right away. Checking in and out was just a breeze. You can order breakfast too!!! which is good. The girls enjoyed the pool early the next morning and have that breakky by the pool. Their verdict? Although, location-wise, it's kind of far from the city proper, Executive Villa Inn should be our home away from home whenever we're in Davao City. And to this, My wife and I Agreed!!! ps. car parking though had to be worked on as this is important as well."
Show more
See all
Mlin Dormitel
Cabantian,Rancho Palos Verdes Golf Course - View on map
See all
See all
See all
RLS studio 1c
Buhangin,Rancho Palos Verdes Golf Course - View on map
"Day 1-before my arrival i message for an early check in, I arrived at the place no one at the ground floor ,message the no.but asked me to wait cause still having lunch (i arrived 1pm). A man arrived guided me to the room (2-C) w/ my luggages. Once inside i check the room- the sheet and pillow case didn't change (smelled it and have some stains), the room wasn't cleaned the toilet as well(yellowish pee splash on the toilet bowl seat). Requested to change, he insisted it's clean but i told it's not( I'm not fool i know what's clean and not, the smell alone can tell you). He brought me a new linen, and then when I requested that someone will clean the room he said the caretaker is not around. Then i asked for the key, he took long to come so i went at the ground floor to ask again. I just stayed outside brought a chair thinking how can I stay in a dirty room and some insects flying inside. The man came back and told me the key was missing and need to transfer in another room. It was bigger this time and told me it's more expensive it's temporary only bec.the room for me(single room) is still occupied. I asked how much is the big room i can just add payment, he said it was booked the next day. While inside, the sheets are ok,but the room was uncleaned again from the floor to table( left over food w/ants eating them), lots of ants on floor and sink on the kitchen area. Used dining wares didn't wash just put on the rack. When using the faucet on the sink ,observed that there's a water coming out under, when i opened the cabinet there was a leak from the pipe they put a rag to absorb water and lot's of cockroach crawling and just keep it closed. I didn't complained bec.the man in charge of the bldg.(i don't what position he has) is not pleasant to talk to. I texted the no.and asked for the broom and dustpan bec.i want to clean the room but no one replied. On my 2nd day, i just borrowed broom and dustpan on 1 room renter to clean my room. Then went out to buy cleaning m"
Show more
See all
RLS Studio 2b
Buhangin,Rancho Palos Verdes Golf Course - View on map
" Please provide blankets, towels. I' m expecting that these essentials are provided during our overnight stay but it was'nt. Had provided 1 towel for 3 guest adults. Also, I requested twin beds upon booking at agoda app but provided 1 queen bed and 2 pillows with 3 adult guest booked. I hope this will help you better improve your service. Thank you. "
Show more
Featured Hotels
---
this is a small hotel, all staff are friendly, you feel comfortable, like staying at home. but for a business traveler, one problem is that you can not connect to the internet at your room, the wifi is not good in the public places in the hotel. Hope this can be improved. I would suggest my friend to stay here.
---
Hotel is a simple with modern furniture, 4 story building. Staff is very helpful and nice. There is no elevator, so this hotel is not for those with leg problems. We had a room with a queen bed. Room didn't have all the amenities provided by most hotels like shampoo, conditioner, and vanity kit; it only had the toothbrush, toothpaste and soap. Closet was dusty inside...
---
I enjoyed my time at this hotel. The staff did everything to make my stay comfortable and happy. The hotel is clean, convenient, most modern and runs efficiently. The room had everything and I consider this hotel to be more realistically considered as a four star hotel, and not its current rating.
---
The room is spacious and clean. There is a TV, table chair, bedside table, room mirror. They provided bottled water, towels, soap, shampoo. The bathroom is also clean. There is hot and cold shower but the pressure is a bit low. They provided breakfast but food choices were limited. There are restaurants very near the hotel. The only con is that there is no elevator.
---
In and around Rancho Palos Verdes Golf Course
---
More about Rancho Palos Verdes Golf Course
Rancho Palos Verdes Golf Course is one of Davao City's most renowned sites. Hotel rooms are offered at the lowest price on Agoda.com with many of them in the vicinity of Golf Courses. Find the perfect accommodation near Rancho Palos Verdes Golf Course, with choices like the Quoyas Inn and the Peridot Suites.

Agoda.com's secure on-line booking form makes it easy to reserve hotels close to Rancho Palos Verdes Golf Course. The convenient search tools and the extensive hotel information on the Davao City city page make it easy to find available hotels. With availability in over 22,000 cities worldwide, more travelers today are choosing Agoda.com to search for hotels near attractions like Rancho Palos Verdes Golf Course.