10 best hotels near Muong Hoa Valley
Our top picks
Lowest price first
Nearest to
Best reviewed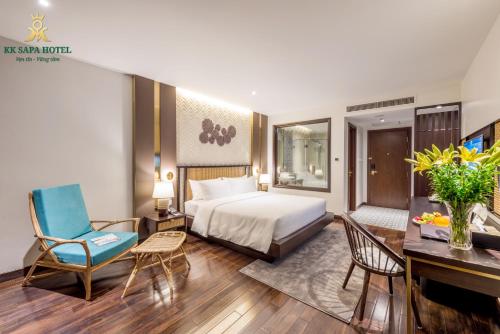 See all
KK Sapa Hotel
Sapa City Center,Muong Hoa Valley - View on map
"Modern hotel with stylish and comfortable accommodations" The hotel is fairly new having been open only 2 months. Accommodations are very comfortable, clean and modern styling of warm wood tones and exposed concrete. The balcony view to the mountain was excellent and was great to sit and watch the sunrise and activities at Muong Hoa view. The architects put together a thoughtful design and the operators were attentive to details. The staff was quite attentive and the breakfast was delicious, serving western style and asian style breakfasts with local Sapa specialties. Staff was very accommodating and sought feedback on how to improve their operations . I'd highly recommend and would return for my next visit."
Show more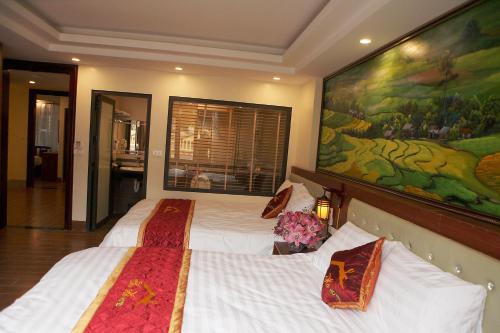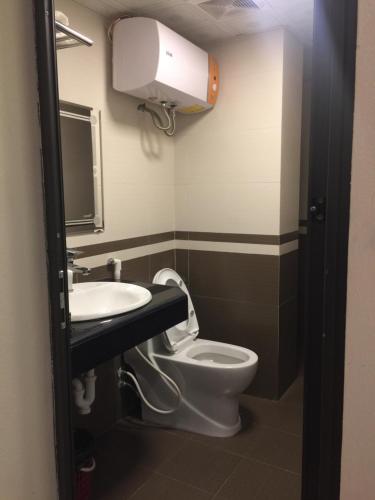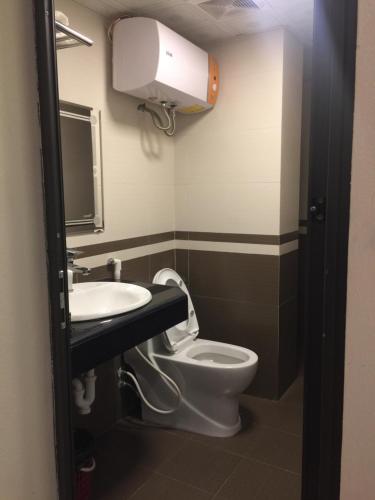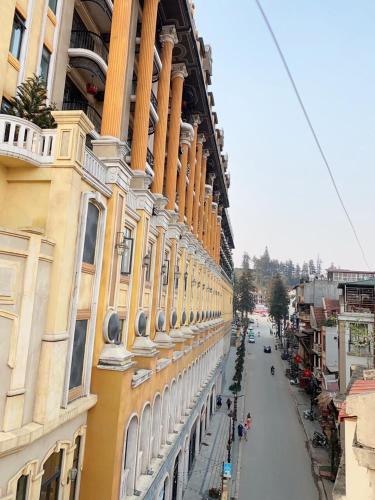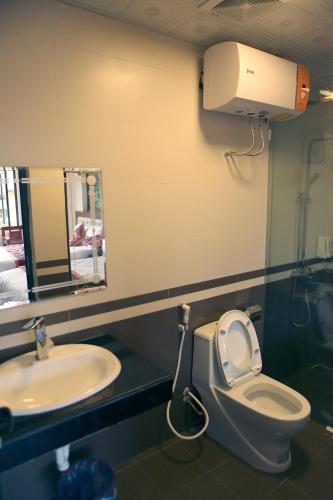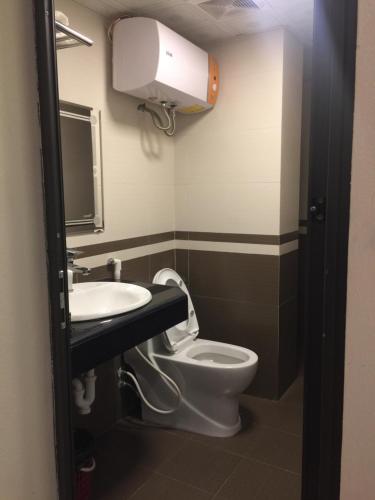 See all
Son Ha Sapa Hotel Plus
Sapa City Center,Muong Hoa Valley - View on map
"Very cheap, nice large room with own bathroom... only thing sheets smelled bad "
See all
Silk Path Grand Resort & Spa Sapa
Sapa City Center,Muong Hoa Valley - View on map
"Our trip to Sapa was made amazing by our stay in SilkPath. We took an overnight train from Hanoi to Lao Cai and arrived in the hotel at 0700hrs. While it was full house, the hotel was kind enough to let us use the shower facilities to freshen ourselves in the morning before heading out for the adventure in Sapa. Everyone was so warm and nice from the reception staff to the porter and to the restaurant staff. Waldo was superb in arranging all our needs from transportation to pick up, and sharing tips on travelling in this beautiful town. Not to mentioned, that the GM Steve was very helpful and nice in ensuring that our stay and visit was all in order. Kudos to the team for having such a exemplary leader. This has to be one of the best hotel we have stayed in and will definitely be back! Well done SilkPath team! Truly 5 star! "
Show more
Avg price per night
$ 164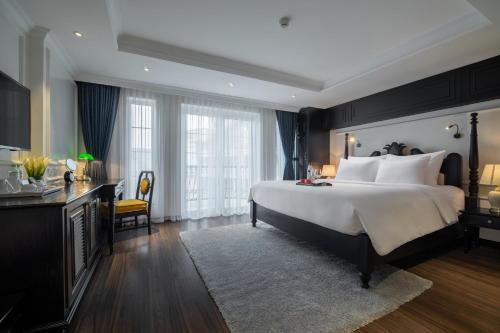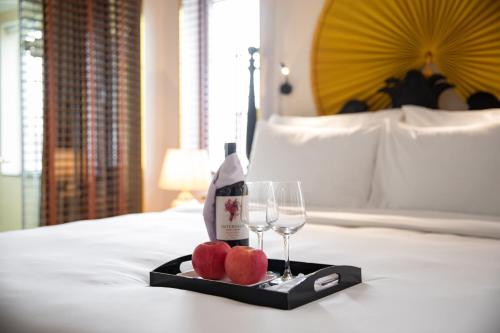 See all
My Boutique Hotel & Spa
Sapa City Center,Muong Hoa Valley - View on map
"Today is the day to check out here in "My boutique Hotel & Spa" , basically they got all your needed about the definition of standard quality. Definitely will highly recommend here .when you get there by taxi or 4-wheel , mostly street in SaPa is small and one way, therefore you might feel it's a bit far when getting there from City Center , don't worry if you from hotel getting out to city Center which is kinda near. Clean / Great service/ Great facilities/ Good food there as well . Especially you must try " Gỏi Hoa Chuối" Banana flower salad . You deserve a full 5 stars , keeping on !!!"
Show more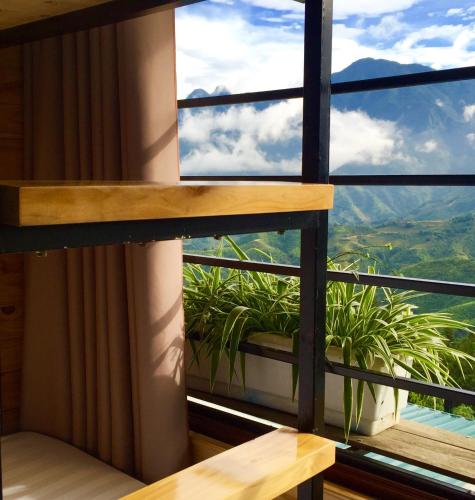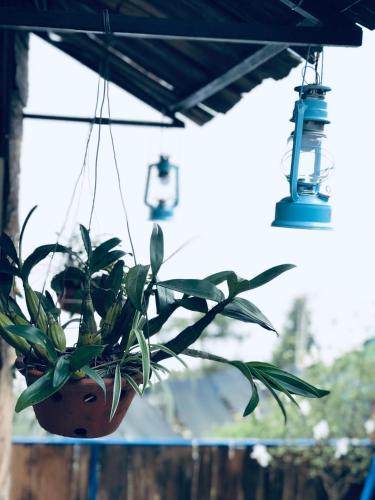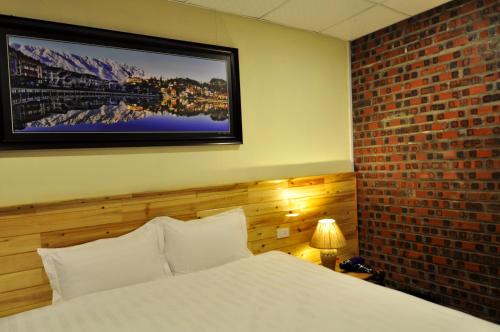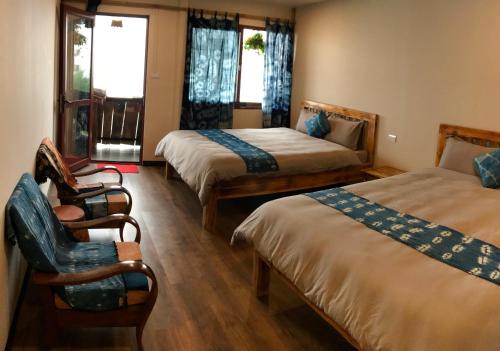 See all
Fansipan Terrace Cafe and Homestay
Sapa City Center,Muong Hoa Valley - View on map
"This is 100% the place to book in Sapa. We had a private room and I didn't realize there would still be a shared bathroom, but I didn't even mind because it was meticulously cleaned and I never ran into another person in it the entire time. The rooms boast incredible views of the valley, so we found ourselves curled up in bed with books recuperating post-hike on multiple occasions, overlooking the terraces and Mt. Fansipan. The included breakfast offers pretty standard Vietnamese options, well executed. (The coconut coffee is an enormous pile of coconut ice cream in VN coffee. It was amazing, but you can't say I didn't warm you about the volume.) The location is a few minutes walk from the center of town, but this means less vendors, quieter streets, and you're closer to where most of the valley hikes start. After roaming the streets of Sapa, I honestly don't think there is a better place to stay, especially for the price."
Show more
See all
See all
Sapa Relax Hotel & Spa
Sapa City Center,Muong Hoa Valley - View on map
"I'm at a loss for words at how amazing my stay was at Sapa Relax Hotel & Spa. The hotel is relatively new and my girlfriend and I took a bit of a risk booking a room here. We were not disappointed! The accommodations were very clean, beautiful, and modern. The complimentary breakfast was delicious (not mediocre like many other hotels in Vietnam). The staff was incredibly friendly and treated us with great warmth. We felt as though we were more than just regular hotel guests. Anything we needed, they provided--including recommendations on activities to do around town. We were able to get massages right in the hotel and left the spa feeling like a million bucks. The view of the terraced mountains from our bedroom balcony was breathtaking. I only wish I could give this hotel 6 stars! This is the gold standard for hotels in Vietnam, and VERY reasonably priced!! Do yourself a favor and book your stay here when you are in Sapa. I definitely will again whenever I am back in town. "
Show more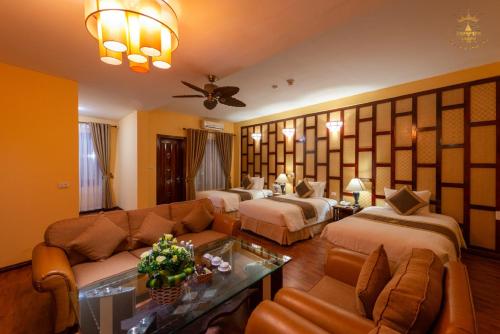 See all
Chau Long Sapa II Hotel
Sapa City Center,Muong Hoa Valley - View on map
"Our room is on fourth floor with private balcony so we can clearly see Muong Hoa valley and Fansipan mountain, The room is big with twin bed .. that is very comfortable.. . the bathroom is modern and convenient for using with bathstub... The lunch on restaurant SAPA SKY VIEW is so tasty .. We love to sit on this nice restaurant that may be the best place in Sapa to enjoy fresh air and outdoor table is the best choice to enjoy the amazing view of Sapa .. We really love this hotel !!!"
Show more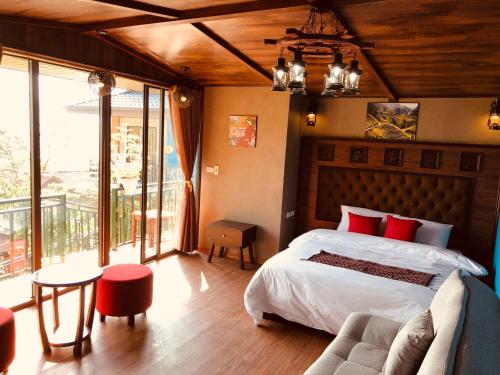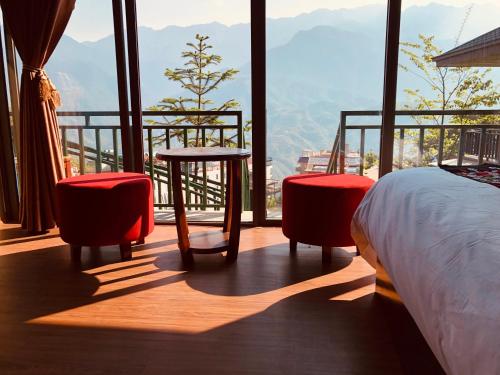 See all
Youth Homestay Sapa
Sapa City Center,Muong Hoa Valley - View on map
"Very nice place to sleep! We stayed there for two nights and the room was just perfect. The owners are so lovely. They are always trying to help and they speak very good English. 10 minutes walking from the city center but just 2 minutes away from the starting point of all the trekkings! The best: the incredible view from our room and the amazing breakfast prepared by the owners. Thanks a lot and good luck in the future! "
Show more
See all
Pistachio Hotel Sapa
Sapa City Center,Muong Hoa Valley - View on map
"Pros: - Fantastic views of the valley, be prepared to be blown away - hotel staff we're very polite and the guest experience was superb. They provided complimentary drinks, cake and even a weather update for the following day with a few gifts attached. Such a nice touch. - The location was a short 10min walk away from Sapa town and easily navigable. Cons: - I really can't think of any It was truly one of my highlights in Sapa. Pistachio is legitimately a 4 star hotel with 5 star treatment. Will totally recommend anyone heading to Sapa to spend a night there:)"
Show more
Avg price per night
$ 155
Find the Perfect Type of Accommodation
---
More about Muong Hoa Valley
Muong Hoa Valley is just one of the fantastic sites in Sapa. Agoda.com exclusively offers the lowest rates at hotels near popular Attractions. Whether it's the Sapa Queen Palace Hotel or the Victoria Sapa Resort & Spa, many hotels are available for you near Muong Hoa Valley.

Agoda.com's secure on-line booking form provides a simple way of booking accommodation close to Muong Hoa Valley. Our Sapa city page incorporates convenient search tools and extensive hotel information which enables easy hotel search. Agoda.com is trusted by over 3,500,000 travelers who book their accommodations near famous sights like Muong Hoa Valley.