10 best hotels near Davao Medical School Foundation Inc
Our top picks
Lowest price first
Nearest to
Best reviewed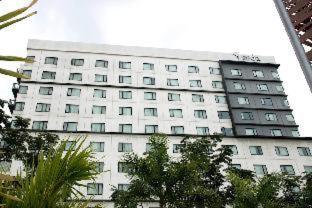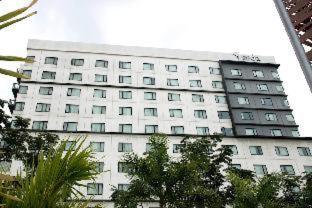 See all
Seda Abreeza Multiple-Use Hotel
Poblacion,Davao Medical School Foundation Inc - View on map
"One of the best experiences in Davao was our stay in Seda Abreeza....really enjoyed my stay in Davao coz of my comfortable stay in Seda. After the tiring day in strolling around Davao, we had a nice stay in our hotel, very comfy,friendly staffs,walking distance to Abreeza mall is a plus,and my 3 year old son also enjoyed our first visit in Davao. Honestly,before I booked in a hotel the reviews really help me,BUT good thing I also use my instincts...coz I also read bad comments,like small pool,small lobby,small dining area,even the bathroom,small room,,,what more do you expect, you can't please everyone and some people are very perfectionist...Comparing the hotel to expensive hotels in Manila?! Duh! Sometimes, think also the price of your hotel, don't expect too much if the hotel is affordable....if you're a perfectionist costumer, pay a hotel worth 20k per night,and when it's not worth it, that's the time for you to complain...😝 I will definitely go back there with my family again! Thanks Seda!"
Show more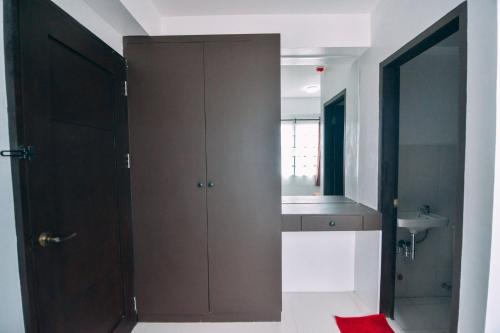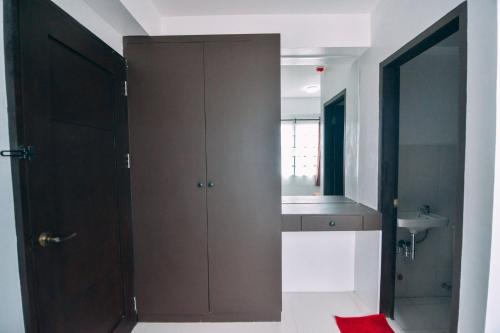 See all
The Strand Suites and Dormitel
Poblacion,Davao Medical School Foundation Inc - View on map
"I think that aside from the room I stayed at, the best thing about this hotel is its staff. The staff is very accommodating, respectful and helpful even before I have already checked in, they have been responsive in my queries. They always greet whenever I go down for breakfast and whenever I return from my business. Definitely they're one of the people I'll miss there at Davao. As for the facilities, I think this can be improved on like putting of thicker blankets or comforters since their aircon units are well kept and does the job well. Mini fridge can also be added especially if the fridge downstairs is full. As for the food, I really like the cheesy egg pandesal. Other food can be added or mini restaurant can be considered too since I think the Ate who prepares our breakfast cooks well too. Will definitely go back."
Show more
See all
The Madeline Boutique Hotel and Suites
Poblacion,Davao Medical School Foundation Inc - View on map
"Davao is such a wonderful and orderly place. Safe to walk around day & night. People are honest. Clean environment. Smoke free zone and has alcohol consumption time restriction (to 12 or 1am). Hotel Pros: Everything under the sun. Top place. Affordable. Hospitable staff. Truly admire the concept of this hotel. Lots of beautiful paintings on site. Bed sheets and pillows are so comfy and excellent grade. Roof top bar/resto is a great area to chillax. Cons: Free breakfast is only for two, additional is P300 per person. Not really an issue just be mindful when booking for over 2ppl. Overall we will definitely come back in our next trip to the Philippines. We would consider retiring in Davao too!"
Show more
See all
See all
Hotel Esse Davao
Poblacion,Davao Medical School Foundation Inc - View on map
"the place was clean and nice. i never expected that kind of hotel to be available in that location. most locals are not even yet familiar with the name so be sure to always remember the name of the street. wifi connection was fast and reliable, food was a little off mainly due to the limited choices but the tuna panga was the best. "
Show more
See all
AMARANTA SUITES
Poblacion,Davao Medical School Foundation Inc - View on map
"Staffs are very accomodating and rooms are worth for its price."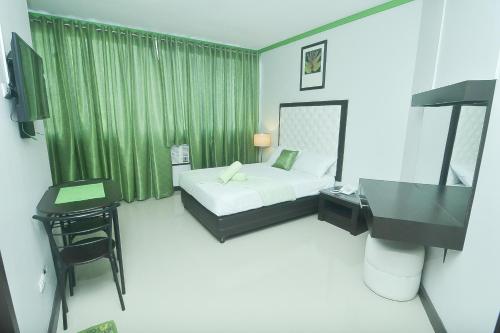 See all
Green Banana Business Hotel
Poblacion,Davao Medical School Foundation Inc - View on map
"...the feel of the place is warm..Upon arriving u will notice the clean and fresh lime scent ...u feel comfortable and safe with the place being at the heart of the city--with several malls nearby. the 7 Eleven store at the ground floor also made it convenient for solo travelers to buy some items needed. The room is clean with the basic amenities...the food in their resto is very ok. My thumbs up! I will definitely come back! It will be my new home in Davao!"
Show more
See all
Blueberry Tourist Hotel
Poblacion,Davao Medical School Foundation Inc - View on map
"Bottom line: It's an okay place to stay for one night, if no better options are available. Pros: great breakfast buffet, super friendly and helpful staff, and good location. Cons: Ants in the bathroom, TV lacks many channels, Aircon was cold but very windy to the point of distracting while in bed. Turning down the aircon a tiny bit made sleeping possible but then it's too hot. Bathtub didn't have a stopper so you can't really use it for anything but showers anyway (was hoping to have an actual bath when I booked it) and the water never got really truly hot or even warm. It wasn't ice cold but it wasn't warm enough to be relaxing. All this wouldn't be a problem if it was a cheap hotel (like the hotels in the 750-1000 peso range). But for a hotel in this price range I expected better. "
Show more
See all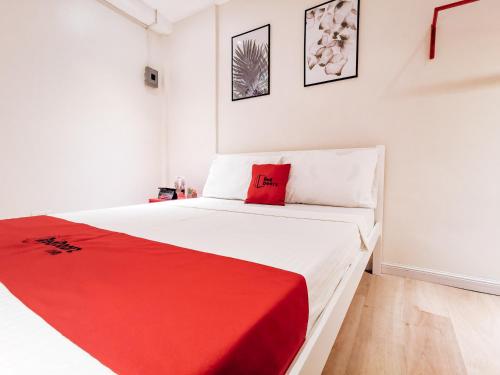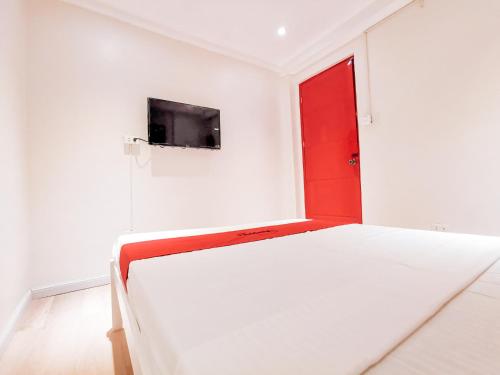 See all
RedDoorz near Marfori Heights
Poblacion,Davao Medical School Foundation Inc - View on map
"As title says. Its a new site. Some facilities still under construction. The main entrance is thru a small alley to the side as of february 2021. Even if under construction, the ground floor rooms are already functional. Airconditioned. Big screen tv. Beds are soft enough. Lots of pillows, not too soft, not too hard. Just right. Bathroom and toilet in 1 small square without a separator, but its clean (maybe coz still new). Shower has hot n cold water, which is major plus. Water is strong. Wifi access available. Only 1 thing to note: no toiletries. Bring your own. Also, only 1 towel was provided, despite us renting a twin bed room. I didnt bother requesting since we did bring our own, but this should be noted for those who didnt. Also, no breakfast, but what can you expect from promo rates below 600php? Totally acceptable that they didnt provide. Place has potential to grow in the future. Great first experience in one if these."
Show more
Find the Perfect Type of Accommodation
---