Best hotels with 24-hour front desk in Koh Si Chang
Our top picks
Lowest price first
Nearest to
Best reviewed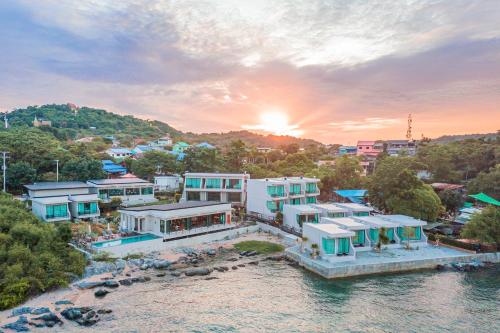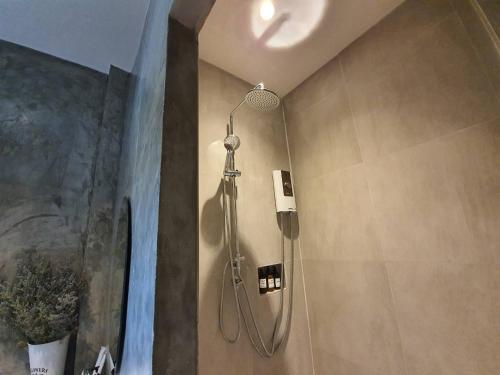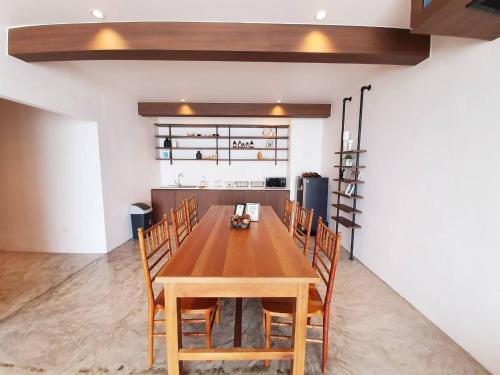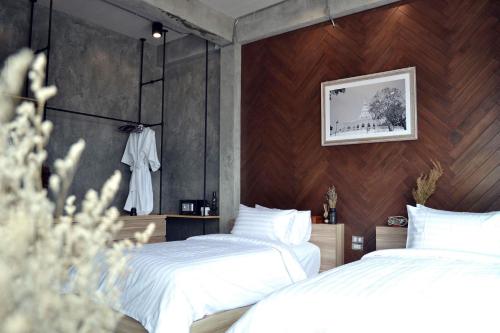 See all
De' Anchor
Koh Si Chang,Koh Si Chang - View on map
"Got an email on the morning of check-in to contact the hotel when at Koh Loy Pier so that they can standby to pick us up from the pier when we arrive. The hotel was not too far away from the pier though and there are loads of food nearby within walking distance. Rental of motorcycle is possible from the hotel as well. Staff was nice and helpful. One of them could speak English really well too which was superrr helpful. Got the room with the sea view and it was really nice. The room was clean, bed comfortable. Nothing to complain about. Really great experience!!"
Show more
Avg price per night
$ 137
See all
Somewhere Koh Sichang (SHA Extra Plus)
Koh Si Chang,Koh Si Chang - View on map
"Somewhere Si Chang is a really cute and little boutique Hotel on the Island. Maybe the best place there! Hotel is brand new, everything very clean and tidy. The rooms are very nice decorated in maritime style and you ll have as far as I can judge in all rooms sea hew! The Staff is very polite, nice, friendly and helpful. They insisted to serve breakfast even the breakfast time had already been over when we got up. The pool and the pool-are very nice too. Maybe a little small if more than 4 guests are at that place. But we had it almost for ourselves on a weekday! They got a little nice garden in the backyard of the pool too. Cocktails we ordered to the pool. Staff acted a bit like we were the first persons who ordered cocktail ever (haha it has just opened the place), it took a while until we got them but they tasted phantastic too without any artificial flavors beside maybe the syrup you need for example a tequila sunrise. I am pretty sure we would come back if the island had a bit more to offer (like a nice beach). The biggest beach there is for locals only and ver very Thai. Sand is dirty too and smelly because of the street food kitchen restaurants there I dare! Another beach (hidden beach) of which we had a secret tip before was very dirty too and almost all of its sand has been robbed by some sand-robbing-container ship as locals told us. :( very sad. "
Show more
See all
Bungalow Sripitsanu
Koh Si Chang,Koh Si Chang - View on map
"One of the best views but is not children friendly. It's worth it for the view but not so much for food. So you can stay there but eat down around the pier area or walking street area."
Show more
See all
Koh Sichang Unseen
Koh Si Chang,Koh Si Chang - View on map
"Not easy to find , suggest you google sichang yellow house instead, when you arrived yellow house call them. My friend is thai , so we have no problem with language. We enjoied our stay Everything was fine ,barcony really amazing , sea view was beautiful ! But wifi and 3g signal so so bad , because we spend more time outside so thats ok. If you are young and can ride a motorbike then pick this hotel !"
Show more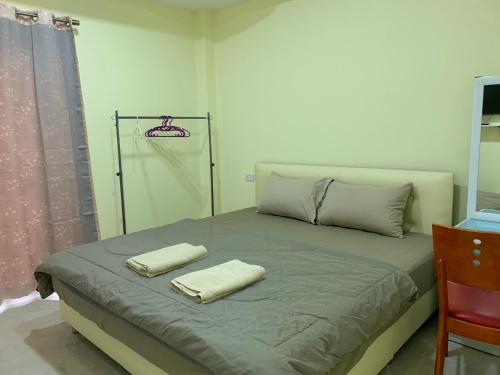 See all
Thippawan Bungalow
Koh Si Chang,Koh Si Chang - View on map
"We have been to Si Chang as a group of 5 peoples. It was very nice that they picked us up from the pier, just by a phone call. The stuffs are very friendly, and it is very valued for money. There is no sea view, but it is not too far."
Show more
See all
Wilailak Bungalows @ Koh Si Chang
Koh Si Chang,Koh Si Chang - View on map
"went for a sat-sun stay as i wanted to check out koh si chang before my folks come over. we got picked up from the pier and taken to the hotel which was very nice for the price, only 3 rooms means even when it's full its never busy. our driver arrenged a bike for 300 baht which we were allowed to use for the full two days with free petrol. he said his family also has a restaurant and shop if we wanted stuff delivered and we though we would get some soup and rice to go with the sea food we were going hunting for. we found out in the evening we had been charged twice as much as he had told us for the beers and a box of fried rice cost baht. all in all the service was excellent, i would definately go back but buy seafood in siracha (all the stuff here is frozen) and grill ourselves at the hotel as our neigbours did."
Show more
See all
Neutron Bungalow
Koh Si Chang,Koh Si Chang - View on map
"Perfect condition of the room, aircon, bathroom. And it's new, not old-school 10 years old houses but comfortable and cozy. And, what's important, the price is the same as less new hotels around the island"
Show more
See all
MAIYOK
Koh Si Chang,Koh Si Chang - View on map
"Good accomodation . All you need for a nice stay on Koh Sichang is there. Very friendly and helpfull owner. "
Discover the neighborhoods of Koh Si Chang
---