Hotels with business facilities in Lanang
Our top picks
Lowest price first
Nearest to
Best reviewed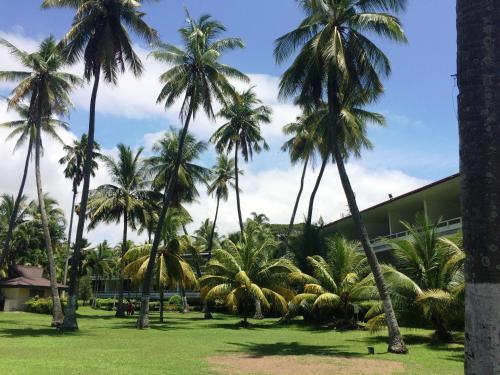 See all
Waterfront Insular Hotel Davao
Lanang,Lanang - View on map
"We would recommend this hotel to anyone wanting a comfortable, park like setting. It is quiet and removed from the noise and bustle of the city, yet a short taxi ride from Abreeza and the soon to open SM Lanang malls. The rooms are very comfortably furnished, nice beds and very clean baths. The grounds are well cared for and include a large pool. The breakfast buffet, though limited in selections, was of excellent quality. There are several restaurant and bar choices right in the hotel. Reception handled check in and check out efficiently and all staff were quite friendly. "
Show more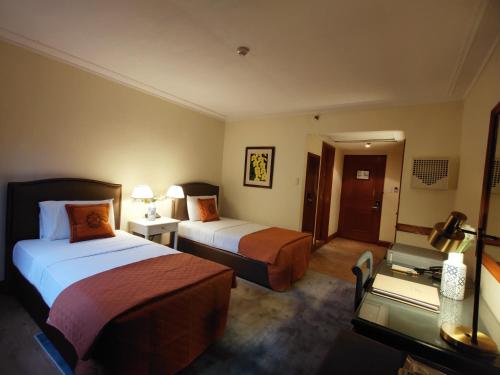 See all
Grand Regal Hotel Davao
Lanang,Lanang - View on map
"After trying many hotels in Davao City I would say that the Grand Regal Hotel is the best hotel for me. Never mine Abreeza or Radisson they are in another class of hotels. But for the P 2,000 - P 4,000.00 range I would say that this hotel is value for money due to its large rooms, fairly good breakfast, location (in the middle of the busy JP Laurel Avenue), close to good restaurants and SM Lanang Mall. Would help if you renovate the pool, arrange a new band and light up the hotel a little more from the outside to attract more visitors. "
Show more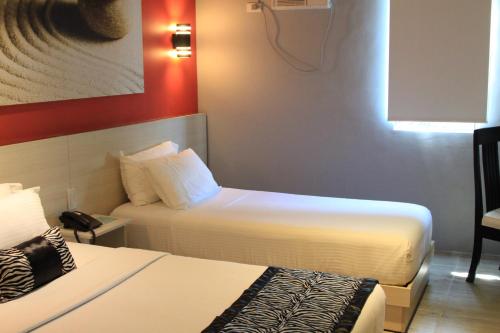 See all
Sumo Asia Hotels
Lanang,Lanang - View on map
"I and my comrades stayed on this Hotel for 4 days for our Convention which was held at SMX Lanang. We booked 2 rooms. This Hotel along Mamay Road is surprisingly very close to SM which took us only 10 minutes to reach by walking. Taxi to SM Lanang would cost an average of Php 50-60 pesos only. There are lots of Restaurants in front of the Hotel but most of them operates at night time only. 7 Eleven store can also be found just around the corner. Mc Donalds and Pancake House is just a 3-minute walk from this Hotel. With regards to the Hotel Room, it is clean, spacious and each bed has 2 soft pillows each, a plus for me because I love snuggling pillows. The bed's foam is also comfortable, not too soft and not too hard. There is a Large TV, probably a 32" provided in every room. An electronic safe is also available. There is a Hot and Cold Shower but unfortunately, ours only worked for one day. (Room 115 at the ground floor). Toiletries are replenished daily and also the bottled drinking water. There is WiFi available in every rooms. Breakfast is also provided and we were surprised to know its a buffet breakfast. Although choices are limited to around 4 to 5 dishes only, but the food they serve are more than enough to fill our tummies. There's a bread corner, Fruit selection, and Juice station where you can choose from 3 variants, Orange, Pineapple or Mango. Should you prefer to have a Coffee or Hot Chocolate, just inform the waiters and they will give it to you. I can say this hotel is perfect if you plan to roam around Lanang Area or going to Samal Island as this is close to the port. This is also close to Francisco Bagoy International Airport ( 15 minutes) ."
Show more
See all
Hotel Tropika
Lanang,Lanang - View on map
"Great Stay at this Hotel. The hotel looks not luxury hotel but can feel as luxury hotel. Big Rooms, great surrounding as even you just stay at the hotel you can still find the comfort and relaxing moment. Room very clean and i love my stay at 1st level. Wifi at first level is so slow and lucky i can connect to the lobby so not a problem. Location is great as very near at SM Lanang, just 15-20 min drive to airport and other tourist spot in davao. Samal island is also accessible from hotel as you just need to ride in a jeepney and you can easily reach the port, of course with the help of friendly drivers and people in davao city. Davao city is the best city Ive been in the philippines. It was better than Cebu. Anyway, cebu is better than Manila. So it is the best City among those 3. had a great time in Davao. "
Show more
See all
Microtel by Wyndham Davao (Multiple-Use Hotel)
Lanang,Lanang - View on map
"I've always loved the location of this hotel. McDonalds is across the street, a good number of restaurant within walking distance around the area. A few minutes away from SM Lanang, near the airport. Service is great. Breakfast is basic but sufficient. Water dispenser is very conveniently placed on the lobby with 24/7 free coffee. We booked (2) rooms and we were all very comfortable except for our water heater issue, we had to shower without hot water and we were too in a hurry to complain. The airconditioner was old and noisy which kept my sister awake the entire night. But other than that, everything else was great. Service was excellent. will surely go back."
Show more
See all
North Palm Hotel and Garden
Lanang,Lanang - View on map
"We stayed here for 3-days and 2-nights. I just booked a deluxe room here in Agoda. just because of the reviews and photos I saw in the internet. When we checked in, they informed us that they upgraded our room to Family Room instead of a double deluxe room. With the same price. The room is very clean, new, beddings are clean, comfortable beds, cozy, nice CR. hot and cold shower. toilet with bidet. hair blower is not available in the room,but you can request one from the recep. Set of coffee 3in1 is available, with coffee maker and cups. very nice. worth it! very near in SM Lanang. around P46.00 for taxi fare. "
Show more
See all
Chateau del Mar
Lanang,Lanang - View on map
"Aptly priced,so clean no insect, so peaceful and quiet,with well maintained pool, near Lanang salt beach, clear view, directly infront of Samal Island, friendly staff, ready taxi, with warm water, clean very cool aircon, with cable, with breakfast, with good tasting food to order for lunch and dinner...for little improvement on wifi and door locks but....all others very high rating on service quality, cleanliness and really feels like home,,highly commendable for next visit to Davao"
Show more
See all
Be-ing Suites Davao
Lanang,Lanang - View on map
"Being located in a village, we always had a peaceful sleep as this apartelle is away from the noise of the city. The ambiance feels like you're just at home. The rooms are simple yet sophisticated following the Japanese style. The place, in general, is neat and clean. The staff are nice and hospitable, too, never fails to greet us "Good morning" or "Good evening". Although it's situated in a quiet village, it's only few minutes away from malls (such as SM Lanang) and airport. "
Show more
See all
GK Business Hotel
Lanang,Lanang - View on map
"Great location if you want to stay in Lanang area. It's right in front of SM Lanang Premiere. The place is just right for its price."
Show more
Discover the neighborhoods of Lanang
---