Hotels with business facilities in Kaputian District - Samal Island
Our top picks
Lowest price first
Nearest to
Best reviewed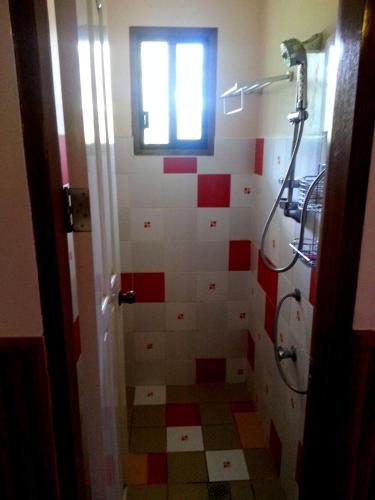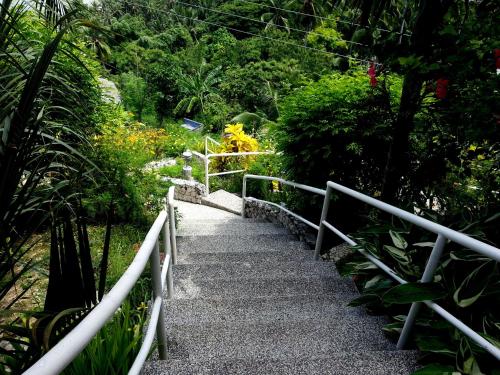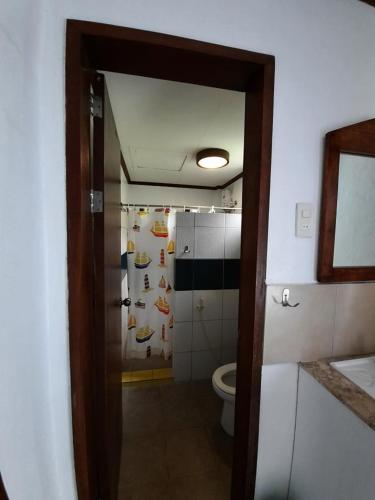 See all
Hof Gorei Beach Resort
Kaputian District - Samal Island,Kaputian District - Samal Island - View on map
"My partner and I stayed at Hof Gorei (www.hofgorei-resortdavao.com), Samal Island for 4 nites/5 days. For the first night, we stayed at one of the Round Huts, which are small, private, and charming. For the next 3 nites, we stayed at the amazing Pinzgau Chalet, which is located on the top of the resort and has large rooms and best views of the Davao Gulf and Mt Apo National Park. All rooms have a great low price, too. As a biologist and teacher, I love interacting and learning about nature. At the resort, they have beautiful gardens, cool tropical animals, and a lovely beach. I went scuba diving in the gulf seeing many corals and fish and thoroughly enjoyed it despite the highest cost I paid for diving in the Philippines. We took the Samal Island tour, which included touring the largest colony of fruit bats (about 2.3 million), swimming in Hagimit Falls and Nature Park, and taking the exciting ride down the waterslide at Maxima Aquafun. All activities are reasonably priced, but have a 10% service charge. We ate the resort's delicious meals at the Gorei Terrace, Stone hut (private), and the Pinzgao chalet (private). There's also dining in your room, on the beach and by the pool. We also had drinks at the Sepp bar in the lush garden. All meals were made to order, very good, expensive and had a 10% service charge. Throughout our entire stay, we had a butler, Moman, who took good care of us, got our meals, took our photos, arranged our activities and transportation. It was our first experience with butler service and Moman was perfect. He took care of all our requests with enthusiasm and charm and even anticipated our needs. The owner/host is April, who amused us with her stories, amazed us with her resort, and made sure our stay was wonderful and rated 5 stars! I've been to Davao, Mt Apo, and Samal Island, but at Hof Gorei, I experienced the charm and grace of its people, natural beauty, breath-taking views, and both lively fun and blissful peace."
Show more
See all
Island Garden Resort in Pangubatan
Kaputian District - Samal Island,Kaputian District - Samal Island - View on map
"GETTING THERE: From the nearest port (Kaputian), the resort is a 15-20 minute ride on rocky roads that snake up and down mountainous terrain (there are some serious angles on this road). If you have enough funds (and a possible heart condition), better pay for the resort's transport service. Otherwise, you'll need to make do with hiring local motorbike services (thrill seekers will get a kick out of this). LOCATION: Located on the other side of Samal Island facing away from Davao City, with no commercial establishments nearby. Naturally, the drawback is that there are no dining or entertainment options around other than what's offered in the resort. Nonetheless, I absolutely LOVED that it's isolated from the rest of the world. No competing sound systems, no noisy crowds, you have the beach all to yourself. FOOD & SUPPLIES: As I said, you're limited to what they have in the menu (and pantry). You'll either need to call in advance to check what they have in stock (and maybe request for some items off-menu), or bring some of your own stash and pay a small corkage fee. The food we had was okay, nothing exotic or out of this world. It would be great if they have more choices though. Their dessert/sweets page (consisting primarily of ice cream and fruit shakes) was marked NOT AVAILABLE through it because of periodic power interruptions which made cold storage difficult. "TECH" AMENITIES: The only television in the resort is a large flat screen with cable programming, located inside the restaurant. You either compete or agree with other resort patrons regarding which channel to watch. Their WiFi spot is in their gazebo area near the beach, with connectivity getting spotty in the farther cottages and rooms. OTHERS: The staff is quite friendly, and there are very little distractions from your relaxation time. Value for money is good. I wouldn't mind going back here and I highly recommend this place."
Show more
See all
Pearl Farm Beach Resort
Kaputian District - Samal Island,Kaputian District - Samal Island - View on map
"Staff were very accommodating."
Discover the neighborhoods of Kaputian District - Samal Island
---