11 best hotels in North Dunedin
Our top picks
Lowest price first
Nearest to
Best reviewed
4-star hotels in North Dunedin
---
The address for the motel is actually Cumberland Street North, not Cumberland Street, so it took us a while to work that out after driving around for a while trying to find it. We had to pull out our GPS in the end to find the right Address. The room was nice - the bed spread, curtains and cushions were nice and modern. Everything was clean. The bed was comfortable. ...
---
Really comfortable apartment with comfortable bed. Wished we stayed more than one night to take better advantage of the facilities... had a great time chilling out on the armchairs, watching TV after a full day of sightseeing in Dunedin (which was a town exceeding expectations)
---
The room was very spacious with all you'd expect in a motel. The bathroom was showing it's age and was in need of an upgrade, but we were only there for a night and it did the job. There was two queen size beds in our room, and there was still plenty of space left. The bed was comfy. It is a little way from the CBD so if you don't have a car be prepared for a little w...
---
The location is great where it is really close to the city centre and it just few minutes walk to the train station, shopping centre and supermarkets. The services and things provided in the apartment is fully equipped. I'll recommend anyone that want to spend a night in Dunedin must stay at this apartment.
---
The rooms are very spacious and comfortable and the staff are friendly and helpful. The bathroom was large however the shower was a bit strange as you had to step up into a corner (difficult to describe in words), this created an issue that you needed two bath mats for the shower, one for the step and one on the floor other wise you are at risk of slipping over. This w...
---
It best to hire a car at Dunedin airport as it is a long way from the airport to the city and is necessary to get around, if you want to do some travelling.
---
this really was the best hotel I had ever stayed in. The owner was so helpful, breakfast in bed was a real treat and so beautifully laid out. I will definately be returning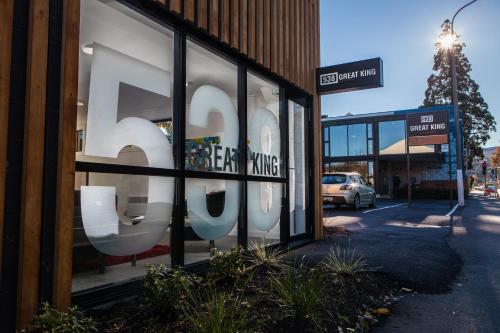 ---
Late check in and the host suggest the place for food, walking distance to CBD and Otago University. Highly recommend!
---
What a gem! The Highland House Boutique Hotel is well-maintained and clean and updated in both the room and the exterior. The room was comfortable and the bed was great with soft sheets and good pillows. There was a microwave and fridge and sink dishes and a small table to sit at. I used for breakfast. The bathroom was updated with new fixtures. The staff was very frie...
---
5-star hotels in North Dunedin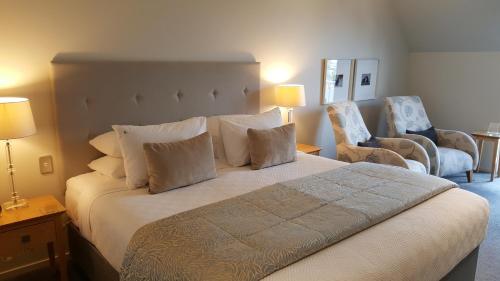 ---
There are free car park slots, the room is big, the beds are comfortable but pillows were soft for me. The water pressure was strong and filled up the bathtub without waiting for a long time. Towels, bathroom, and room were cleared too. Hotel is near to the city by walking. There are many restaurants but some really close early. Recommended Seoul restaurant if craves f...
---
In and around North Dunedin
---
More about North Dunedin
North Dunedin provides an excellent base for exploring the sights of Dunedin in-depth. It boasts some of the most interesting attractions around town including Academy Cinema, Otago Museum, Moana Pool. North Dunedin has a lot to offer: famous sites, great restaurants and a range of exciting entertainment.

Plan your next trip in North Dunedin or any other area in Dunedin with Agoda.com, guaranteeing the best possible rate available. With a wide range of hotels, including Kiwi's Nest Budget Accommodation & Backpackers and Sahara Guesthouse & Motels, finding the right place for a perfect stay is easy. To locate the best hotel deals in North Dunedin, simply fill your travel dates in the search box.